Beko 4874960100 Water Filter to fit Lamona HJA 6110
A genuine replacement water filter that is compatible with Lamona HJA6100 refrigerators as well as models sold by Beko and various other manufacturers. It filters impurities from mains water to leave crisp, refreshing water for you to enjoy at any time.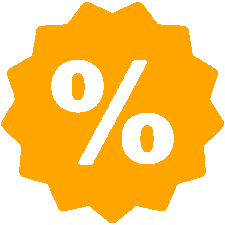 Multi Buy Discounts
On all products
Buy ANY 2 items get 5% discount
Buy ANY 3 or more items get 7.5% discount
Comprised of a standard carbon block, low micron filter, this genuine replacement cartridge is designed to improve the taste and odour of water and ice by reducing common contaminants such as sediment and chlorine.
This is a genuine fridge filter for Beko fridges with the following model numbers:
GNE13260X GNE134601X GNE134605FX1 GNE134605TX GNE134606TX GNE134630X GNE60520DX GNEV320X GNEV322X GNEV420B GNEV420PX2 GNEV420XVIWXH9 GNEV421X GNEV422X GNE134590X GNE134605E GNE134605FX GNE134605X GNE134620X GNE134631X GNE60530DX GNEV322PX GNEV420B2 GNEV420EVIWXH9 GNEV420WB GNEV421B GNEV422E
The cartridge will also fit the following brands and models:
Lamona: HJA6110
Blomberg: IWD1004ET, KWD2440XA++, KQD1361
Grundig: GSN9330XA, GSN9440XA
Howden: HJA6110
Each cartridge will last approximately 6 months.