FilterLogic FFL-110B for Haier RF-2800-13
The FFL-110B FilterLogic compatible cartridge will serve as a direct replacement to the original Haier RF-2800-13 part, giving you a cost-effective alternative option without compromising on performance.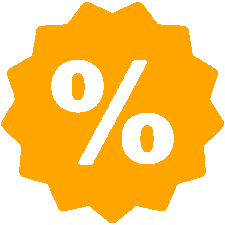 Multi Buy Discounts
On all products
Buy ANY 2 items get 5% discount
Buy ANY 3 or more items get 7.5% discount
The FFL-110B from FilterLogic is a compatible to the Haier RF-2800-13, offering excellent filtration of mains water but at a significantly lower price than the manufacturer's original.
It contains a high-quality carbon block which has been specifically made for use in fridge filters. The carbon effectively removes up to 99% of chlorine which dramatically improves the taste and odour of your dispensed water. The cartridge will also remove other impurities which are commonly found in mains supply water, such as dissolved organics and sediment particles.
Each cartridge has been independently tested to 1935:2004 regulations. This is the new European standard, specifically aimed at the European market, rather than NSF used in the United States.
Once fitted, the cartridge life is approximately six months, depending on usage and water quality entering the cartridge.