FilterLogic FFL-151L compatible with LT700P
The FilterLogic FFL-151L offers users an economical alternative to the LG LT500P original whilst providing a parallel level of performance.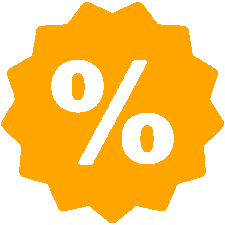 Multi Buy Discounts
On all products
Buy ANY 2 items get 5% discount
Buy ANY 3 or more items get 7.5% discount
The FilterLogic FFL-151L is our own replacement filter compatible with fridges that require LG LT700P series cartridges, manufacturer's part number ADQ36006101. It features a high-quality carbon block designed to remove dissolved organics, sediment and up to 99% of chlorine, leaving water free from unpleasant odours and with a refreshing, crisp taste.
All FilterLogic filters are built to the highest possible standards and unlike many compatibles on the market, are backed up with Water Quality Association, National Sanitary Foundation and European 1935:2004 approvals.   
This cartridge fits inside the fridge compartment, and is easily installed with a simple twist-and-lock mechanism. Once installed, the approximate life of the cartridge is 6 months.
The FFL-151L is compatible with following fridge models:
LFCS31626S, DYF42BSIWS, LFD20786SB, LFD20786ST, LFD20786SW, LFD22786SB, LFD22786ST, LFD22786SW, LFX21976ST, LFX25976SB, LFX25976ST, LFX25976SW, LFX25978SB, LFX25978ST, LFX25978SW, LFX25991ST, LFX25992ST, LFX28968D, LFX28968SB, LFX28968ST, LFX28968SW, LFX28978SB, LFX28978ST, LFX28978SW, LFX28979SB, LFX28979ST, LFX28979SW, LFX28991ST, LFX28992ST, LFX28995ST, LFX29927SB, LFX29927ST, LFX29927SW, LFX29927WB, LFX29937ST, LFX29945ST, LFX31915SB, LFX31915ST, LFX31915SW, LFX31925SB, LFX31925ST, LFX31925SW, LFX31935ST, LFX31945ST, LFX31995ST + others.