FilterLogic FFL-190W compatible with Whirlpool SBS002
Suitable for a variety of Whirlpool and other branded fridge-freezers, this FilterLogic cartridge installs easily in the base grille of the appliance to provide premium filtered water and ice.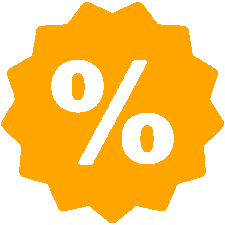 Multi Buy Discounts
On all products
Buy ANY 2 items get 5% discount
Buy ANY 3 or more items get 7.5% discount
Designed by FilterLogic as a reasonably priced alternative to the manufacturer's original, the FFL-190W is a high-performance taste and odour filter which effectively and efficiently removes chlorine, sediment and dissolved organics from mains water through use of carbon media.
The cartridge is produced to meet a variety of standards including WQA, NSF and 1935:2004, meaning it has been independently tested and is made from food contact safe materials.
The cartridge has an approximate life span of 6 months, dependent on use and incoming water quality.
This fridge filter is compatible with following models:
858615815000, S20DRBB32-A/G, 858615815001, S20DRSB33, S20DRSB33-A/G, 858615815010, S20DRSB33-A/G, 858615815011, S20DRSS33-A/G, 858615815020, 858615815021, S20DRSS33-A/G, S20EFII23-A, S20ERAA32 and many more.