FilterLogic FL-293 compatible with Samsung DA29-00003F
The FL-293 from FilterLogic offers an excellent alternative to the Samsung DA29-00003F filter, offering the same level of filtration performance but with a more affordable price tag.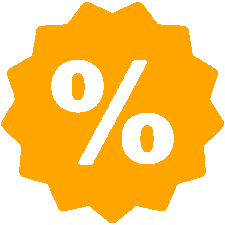 Multi Buy Discounts
On all products
Buy ANY 2 items get 5% discount
Buy ANY 3 or more items get 7.5% discount
Much to the dismay of many Samsung fridge owners, in 2009 Samsung changed their cartridge design to the DA29-00003G series filter, which essentially prevented the use of compatible DA29 series cartridges in newer Samsung fridges ... until now.

The Filter Logic FL-293 gives customers a choice, offering a like-for-like DA29-00003F compatible cartridge which we guarantee to fit all Samsung fridges which use the DA29-00003A, DA29-00003B, DA29-00003F and DA29-00003G cartridges. 

This cartridge offers identical performance to the Samsung DA29-00003F, removing chlorine, sediment, cysts and lead. During our initial trials, customers noticed no difference between this filter and the original cartridge other than the significant 25% saving on the cost of the manufacturer's original cartridge.
This filter fits the following fridge model numbers: 
RS21DGRS (Please Note:  This a common model that might use the old two prong or the new three prong replacement filter), RS21D, RS21DABB, RS21DCNS, RS21DCSV, RS21DCSV1, RS21DCSV1XEU plus many others.